×

Clean Beauty
Unsere FEHH Produkte enthalten nur absolut wirksame und hautverträgliche Inhaltsstoffe. Alle Inhaltsstoffe, die kontrovers auf unsere Haut wirken könnten, lassen wir bewusst weg. Unsere Inhaltsstoffe und Verpackungen sind umweltschonend ausgewählt.

Vegan
FEHH Produkte enthalten keine Inhaltsstoffe, die von Tieren stammen.
Not tested on animals
Wir führen keine Tierversuche durch und setzen uns für Tierrechte ein.

pH 5,5
Unsere Haut hat einen natürlichen pH-Wert von 5,5. Damit dieser nicht aus dem Gleichgewicht kommt, haben alle unsere Produkte auch einen pH-Wert von 5,5. So bleibt der natürliche Schutzmantel unserer Haut erhalten.

Aluminium
Unsere Flasche besteht zu 100% aus recyceltem Aluminium und
ist zu 100% wieder recycelbar. Aluminium lässt sich ohne Qualitätseinbussen unendlich oft recyceln, was bedeutet, dass unsere FEHH Flaschen keinen Abfall produzieren. 

Anti-Aging
Wir haben nur unsere eine Haut und Jedermensch, egal welches Alter, profitiert von unseren FEHH-Produkten mit ihrer Anti-Aging Wirkung für eine gesunde und glatte Haut.

UVA & UVB Schutz
Unsere FEHH - Produkte enthaltenen einen wirksamen UV-Schutz im Gegensatz zu vielen anderen Standardpflegeprodukten. Wir bieten euch eine wirksame Pflege und zugleich schützen wir eure Haut vor der täglichen UV-Strahlungen. Wir wirken präventiv gegen Hautalterung und UV bedingte Hautschäden.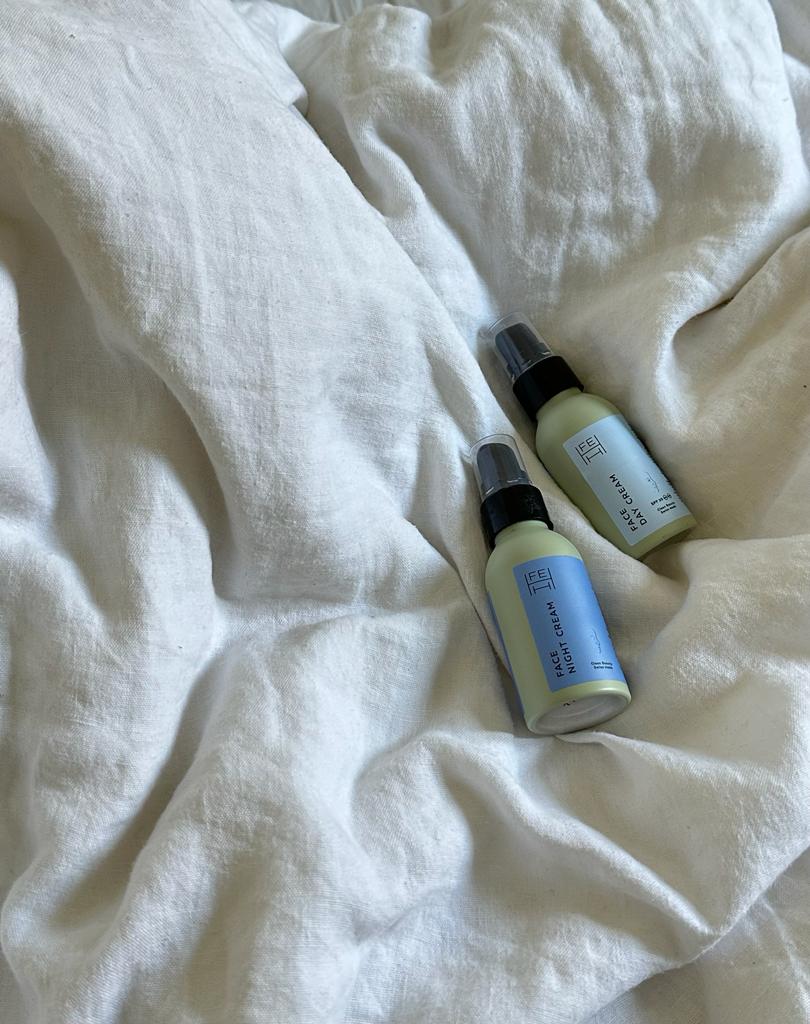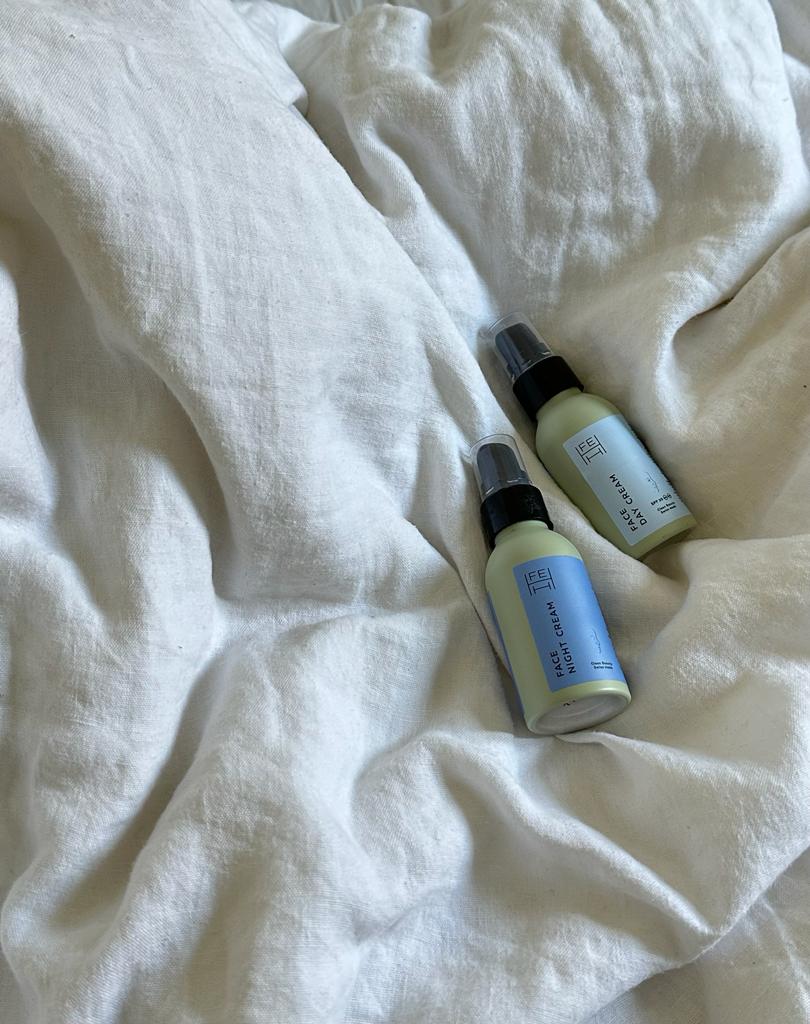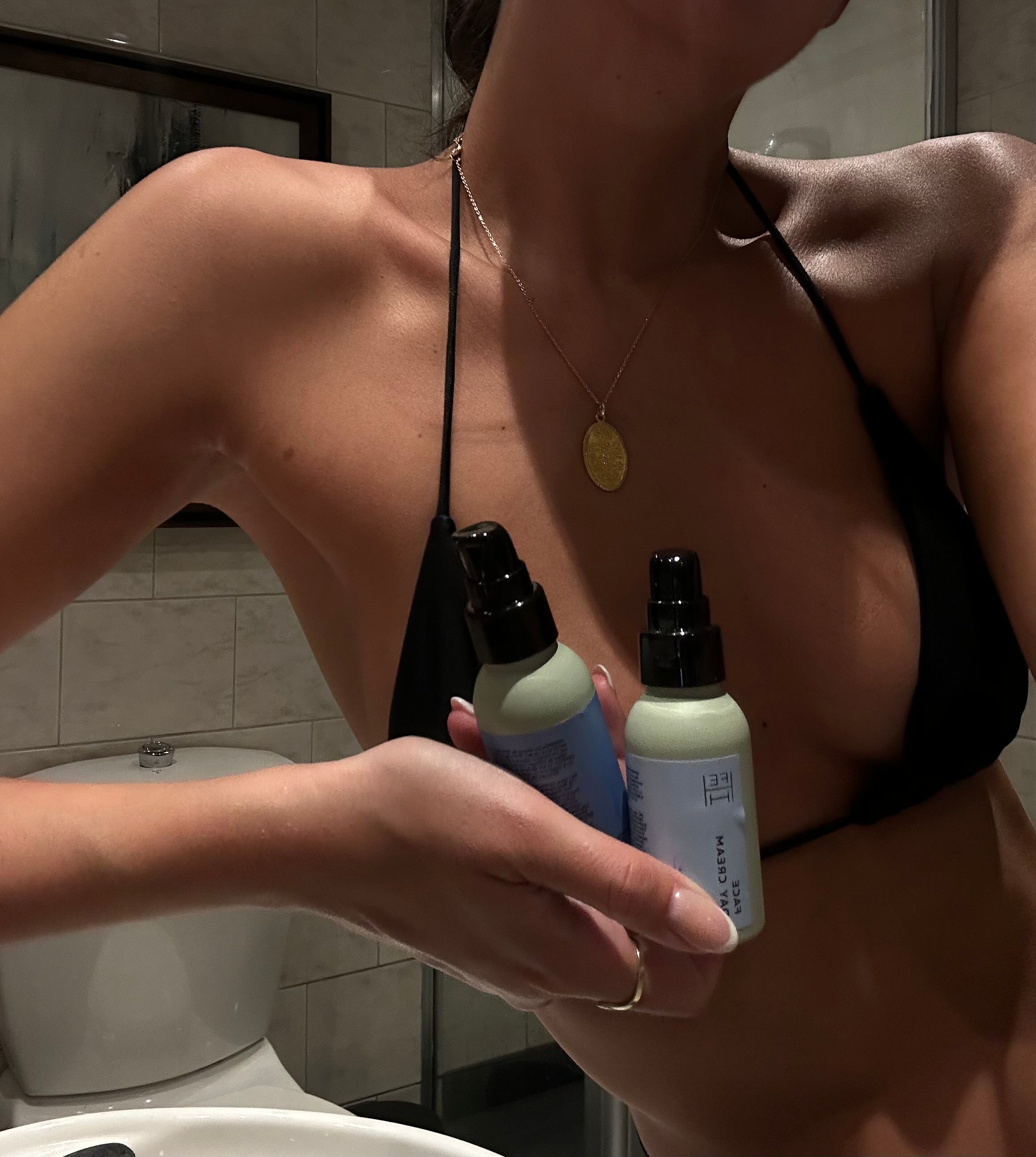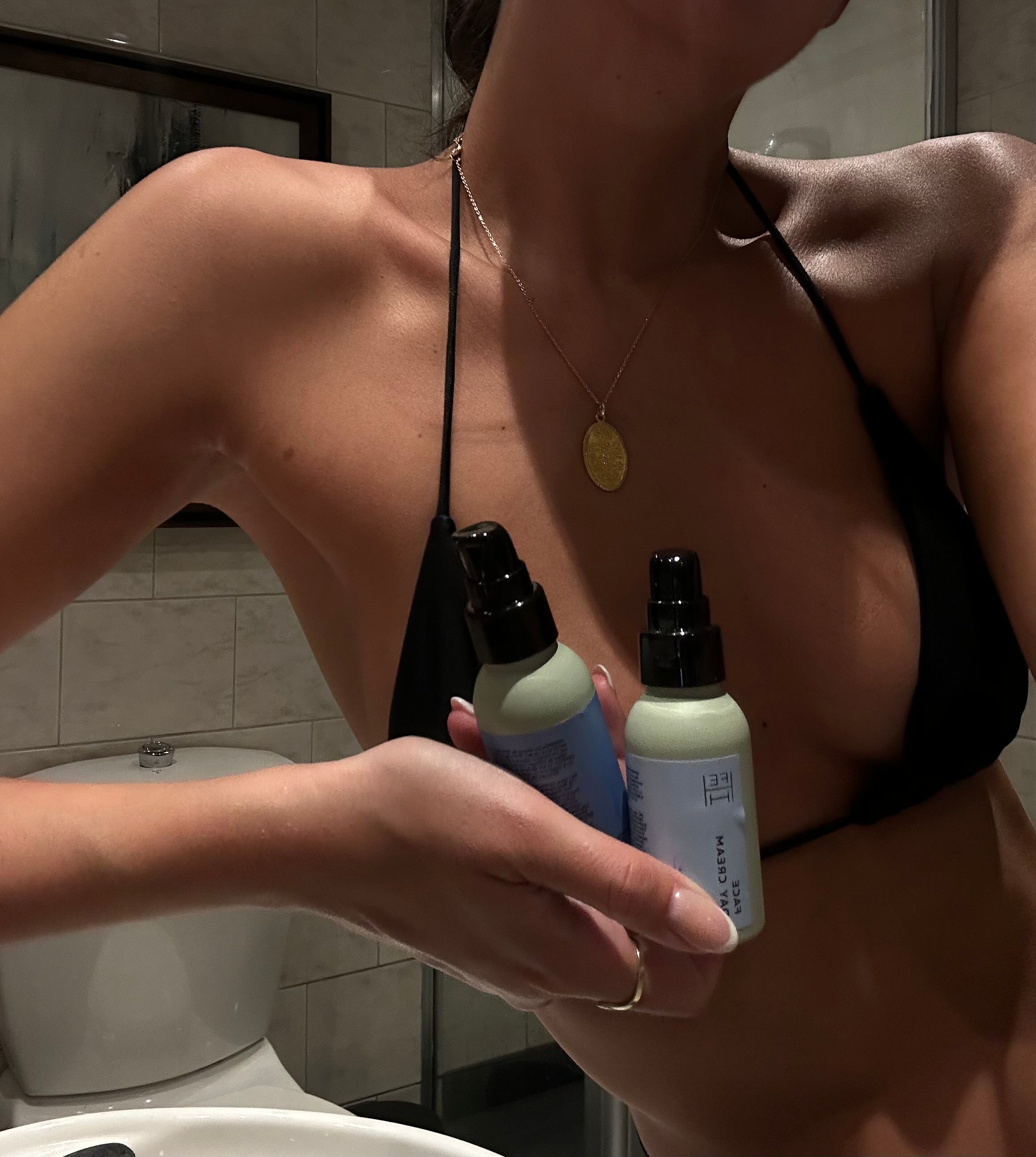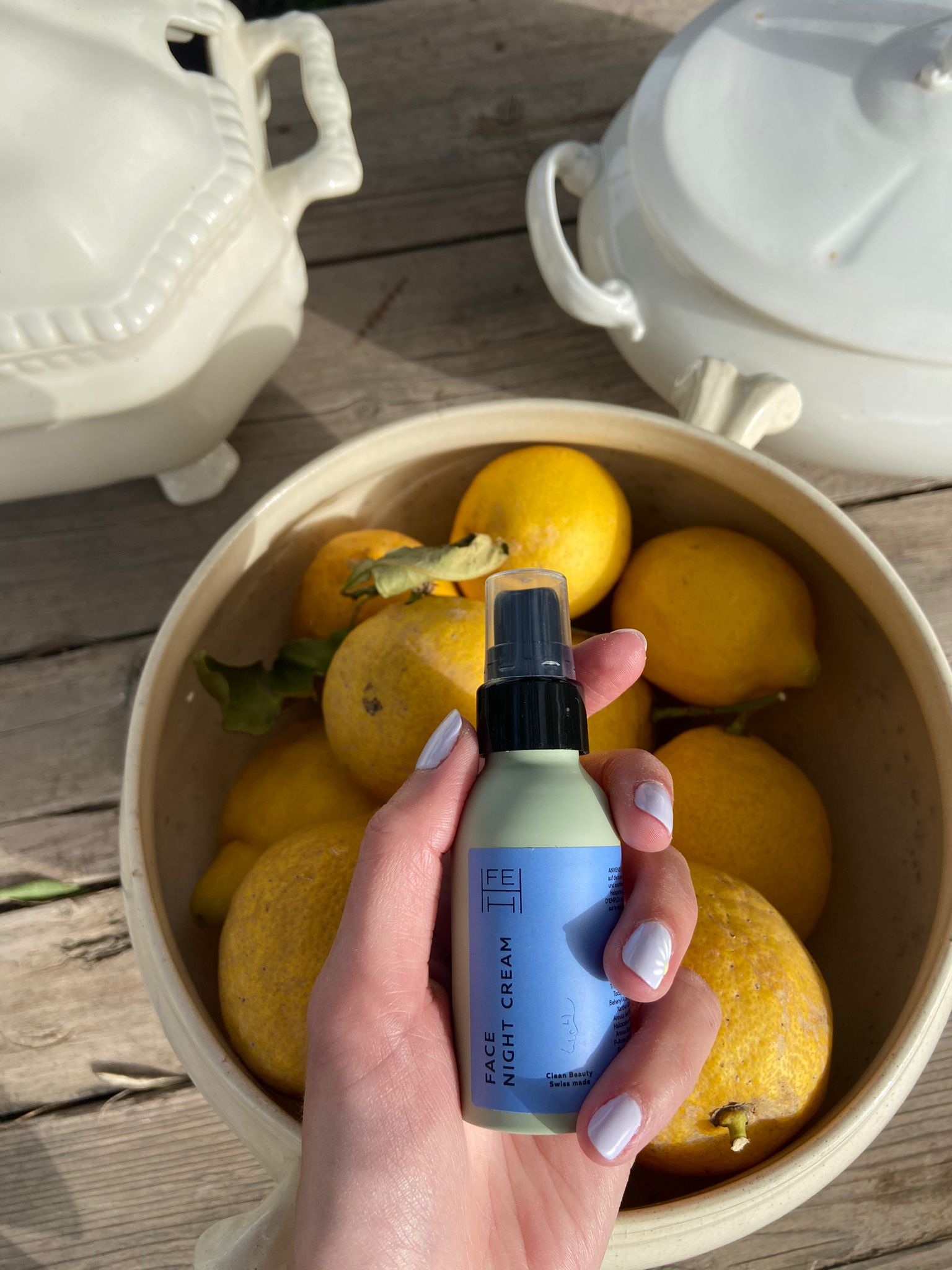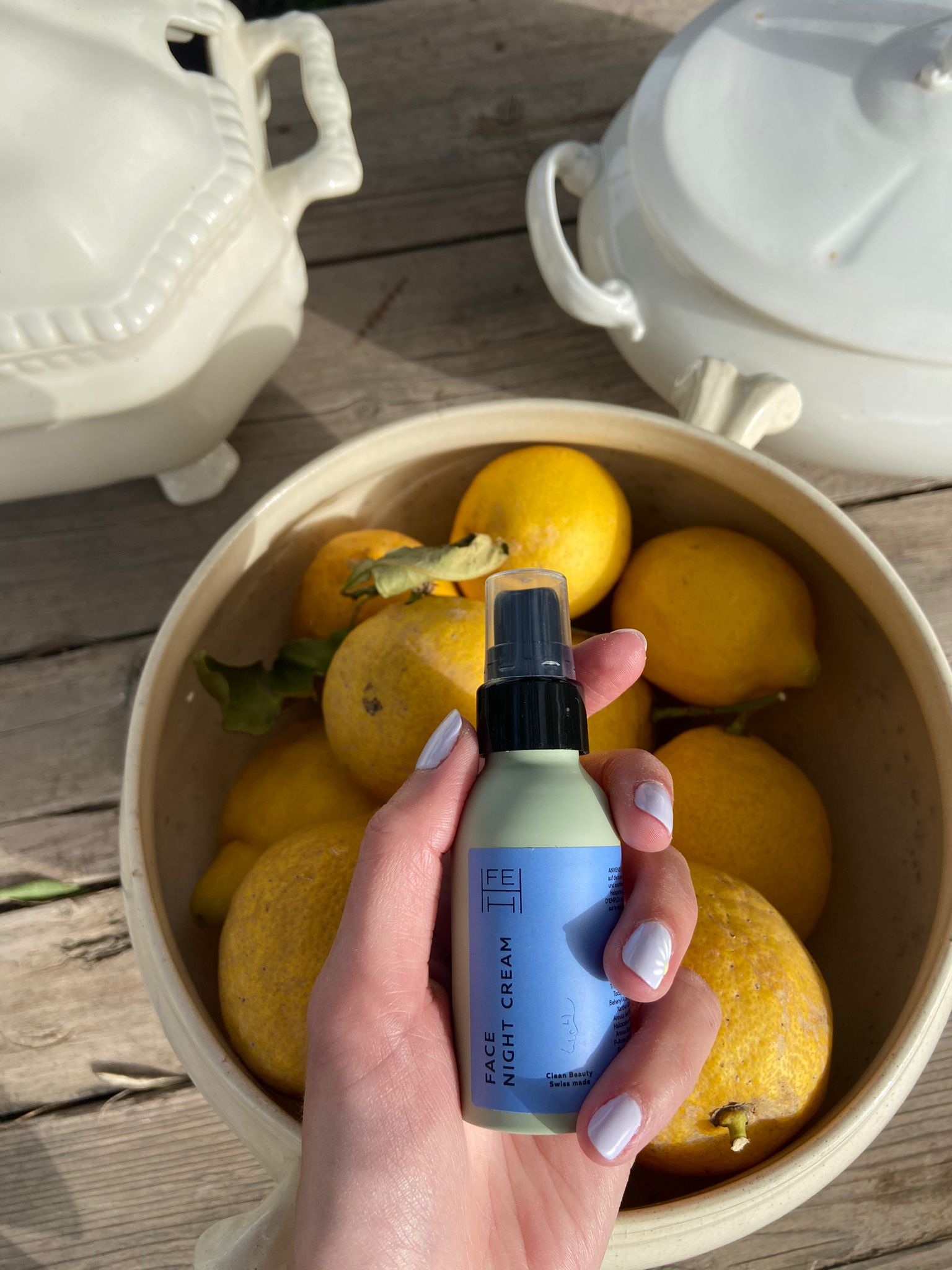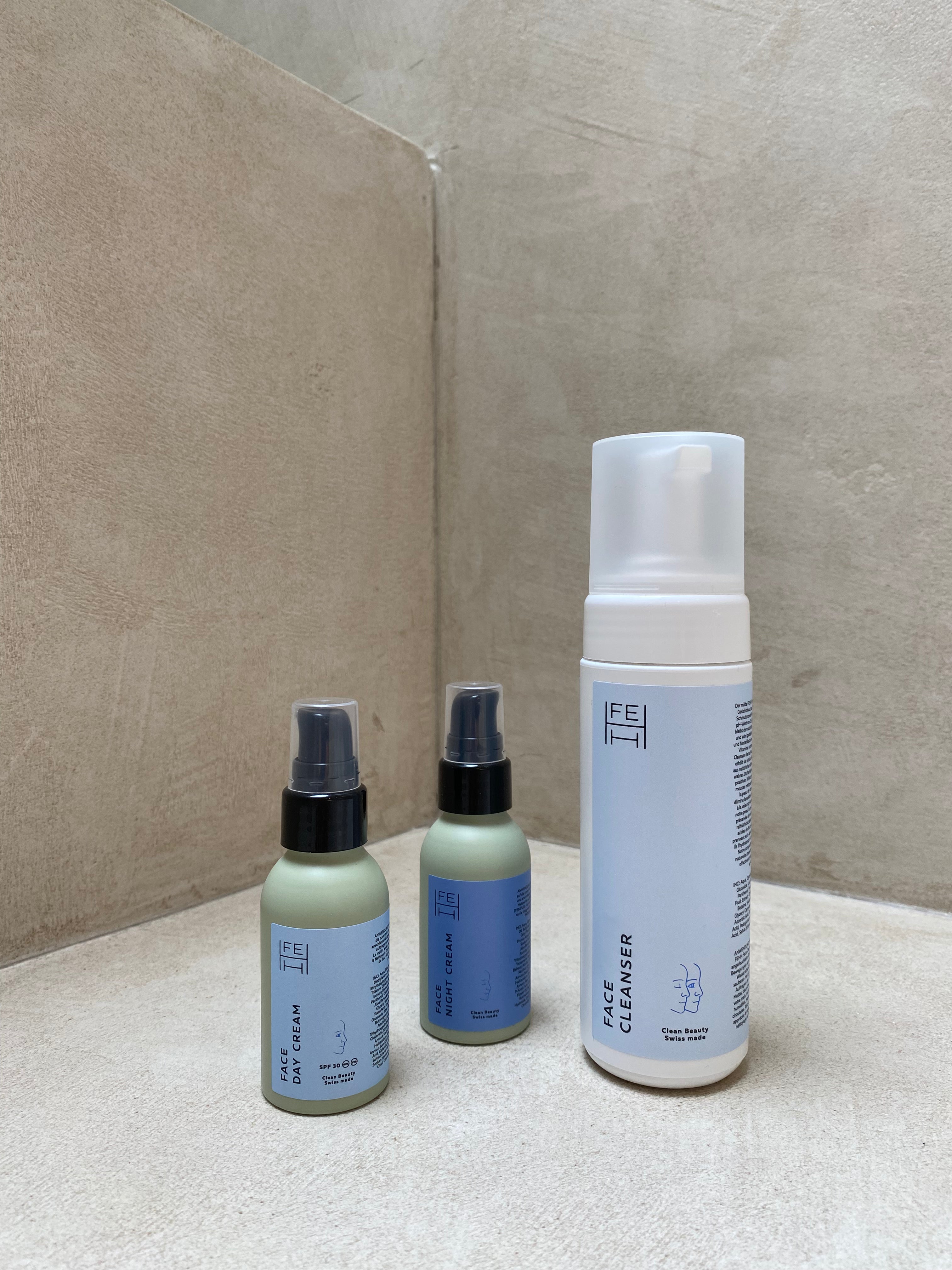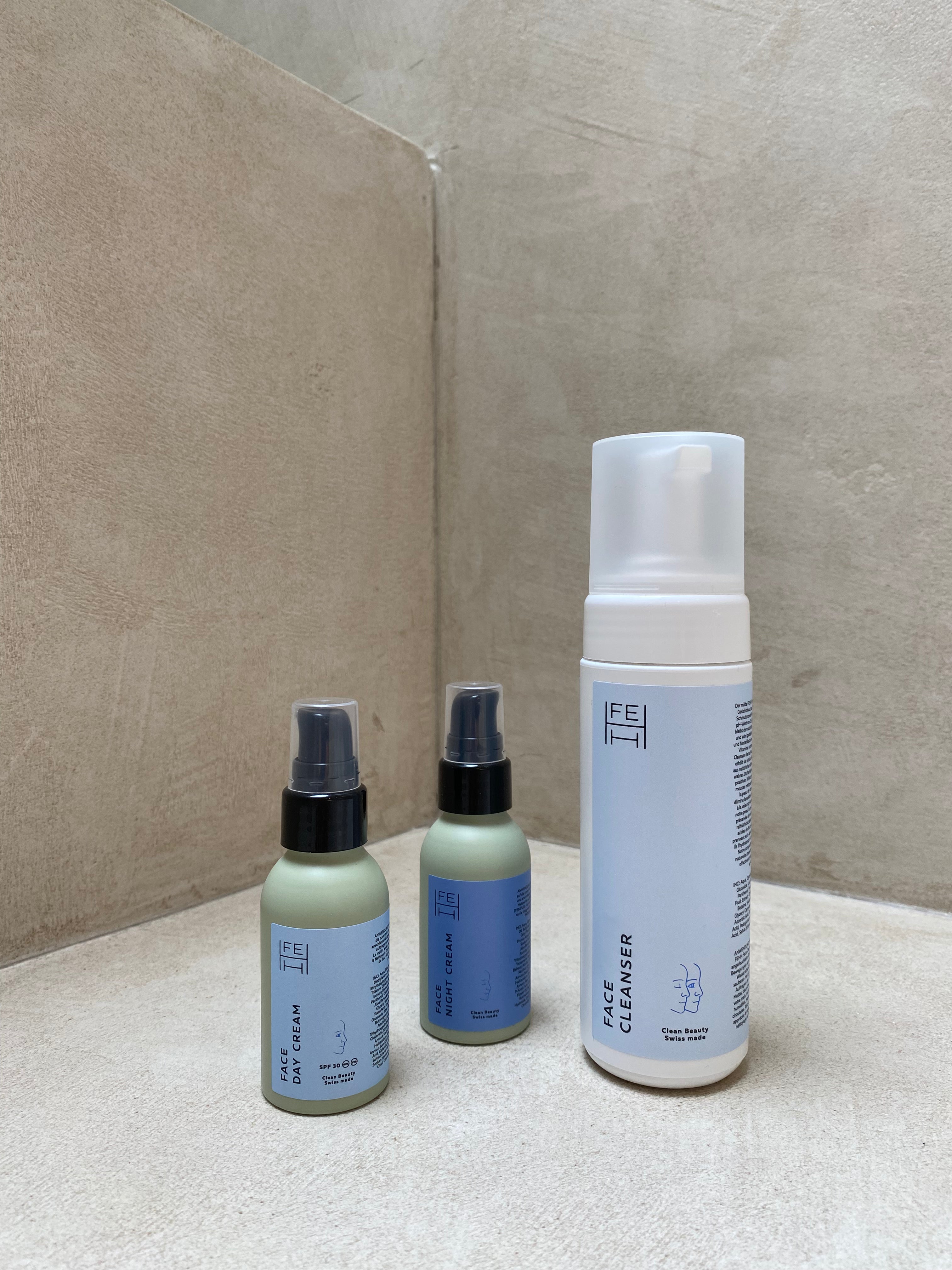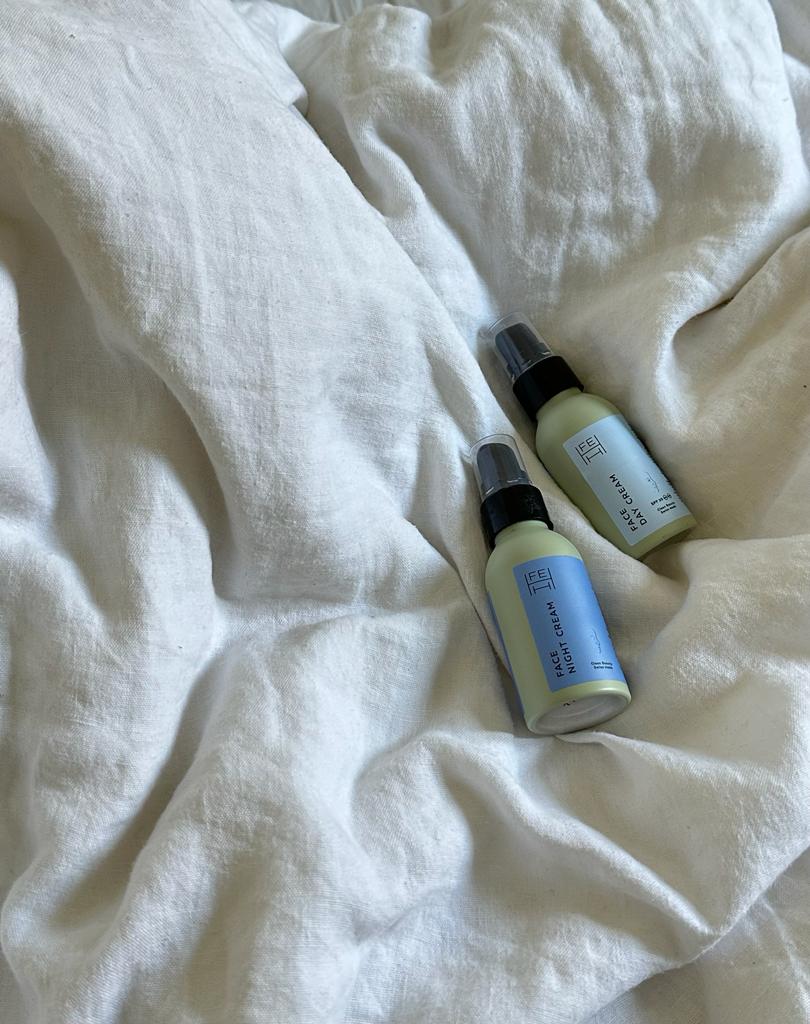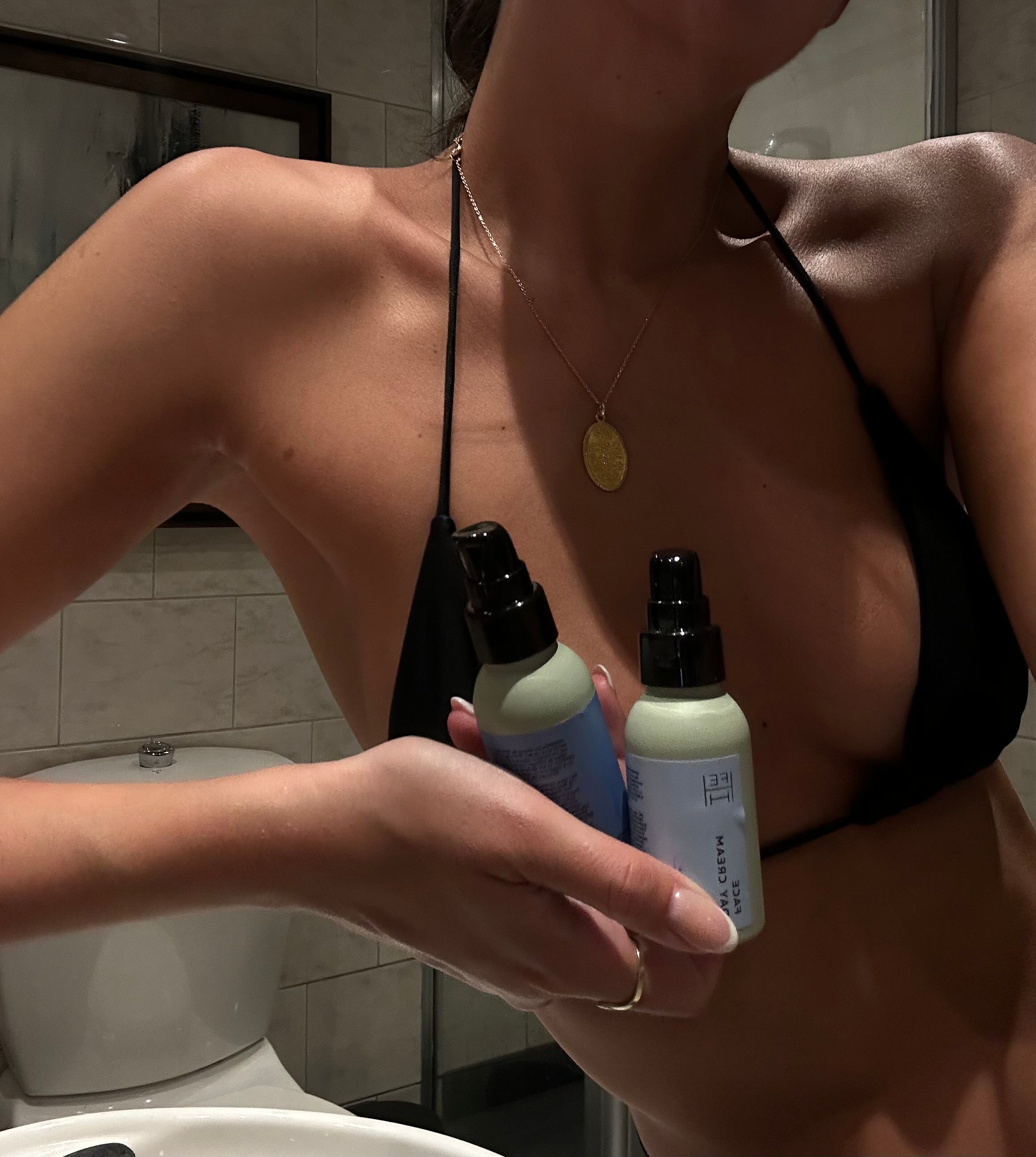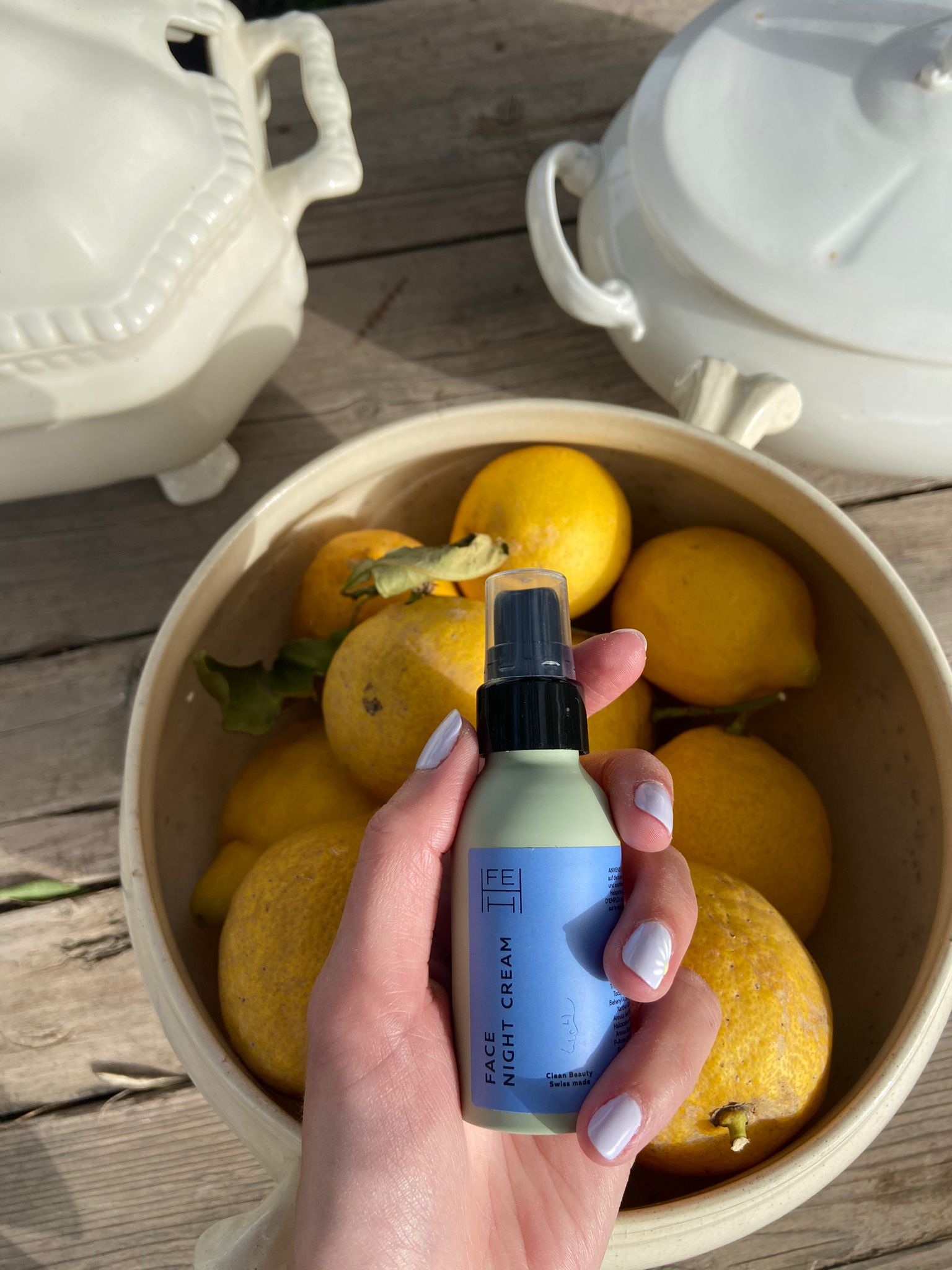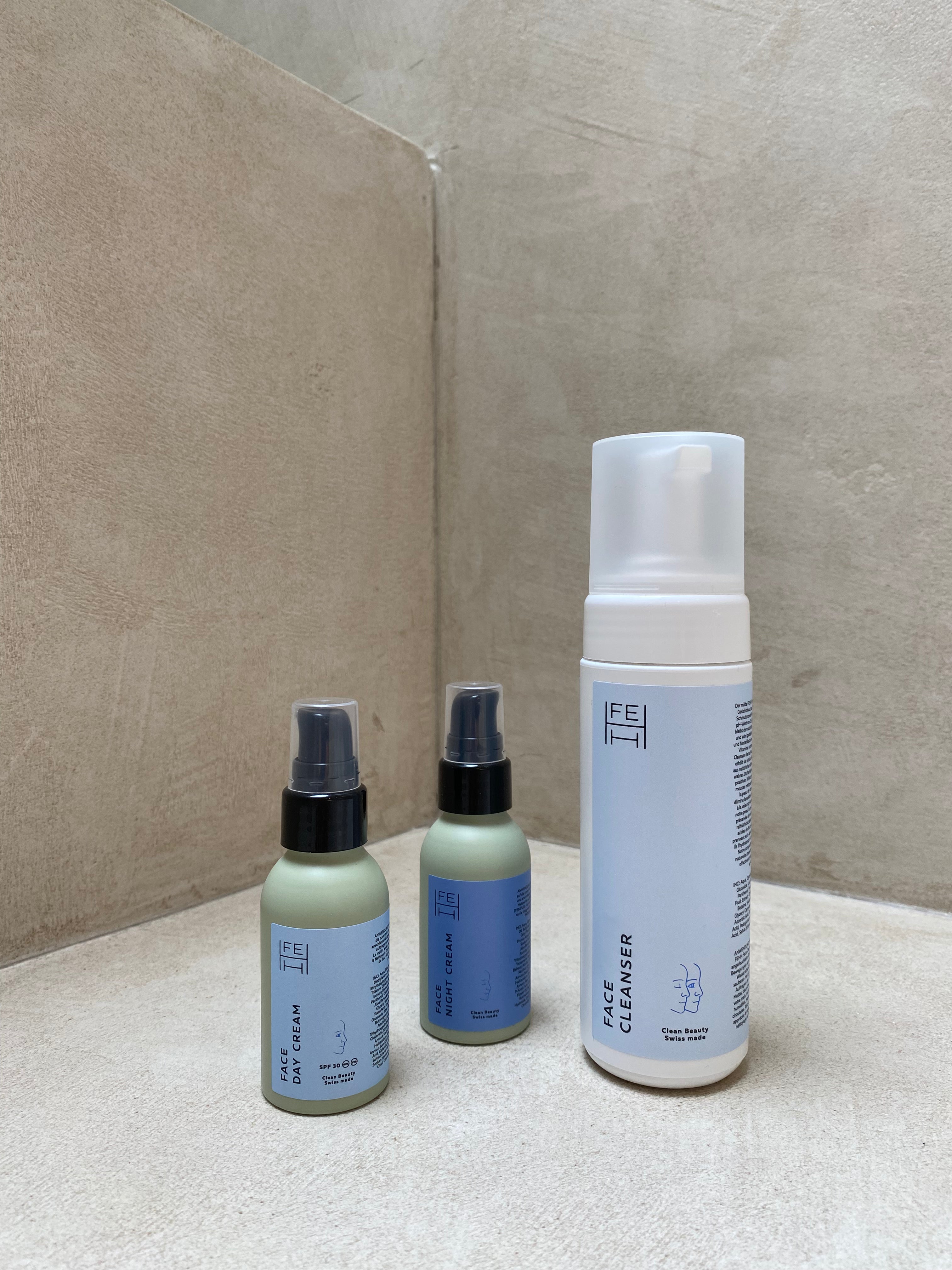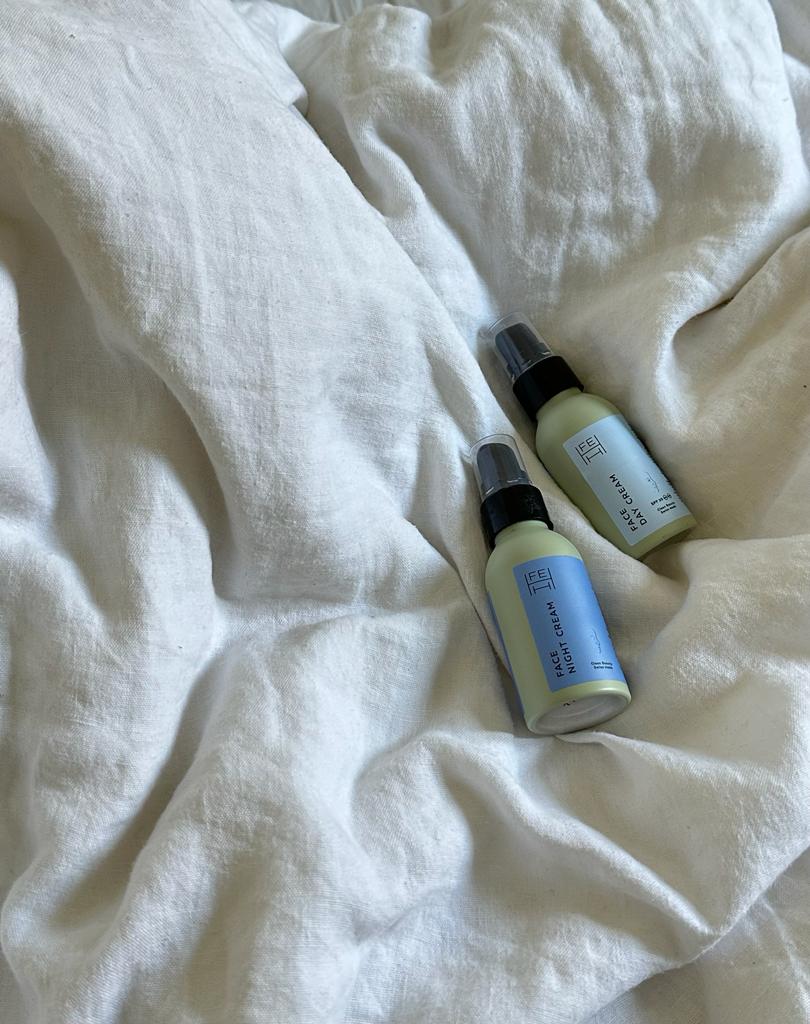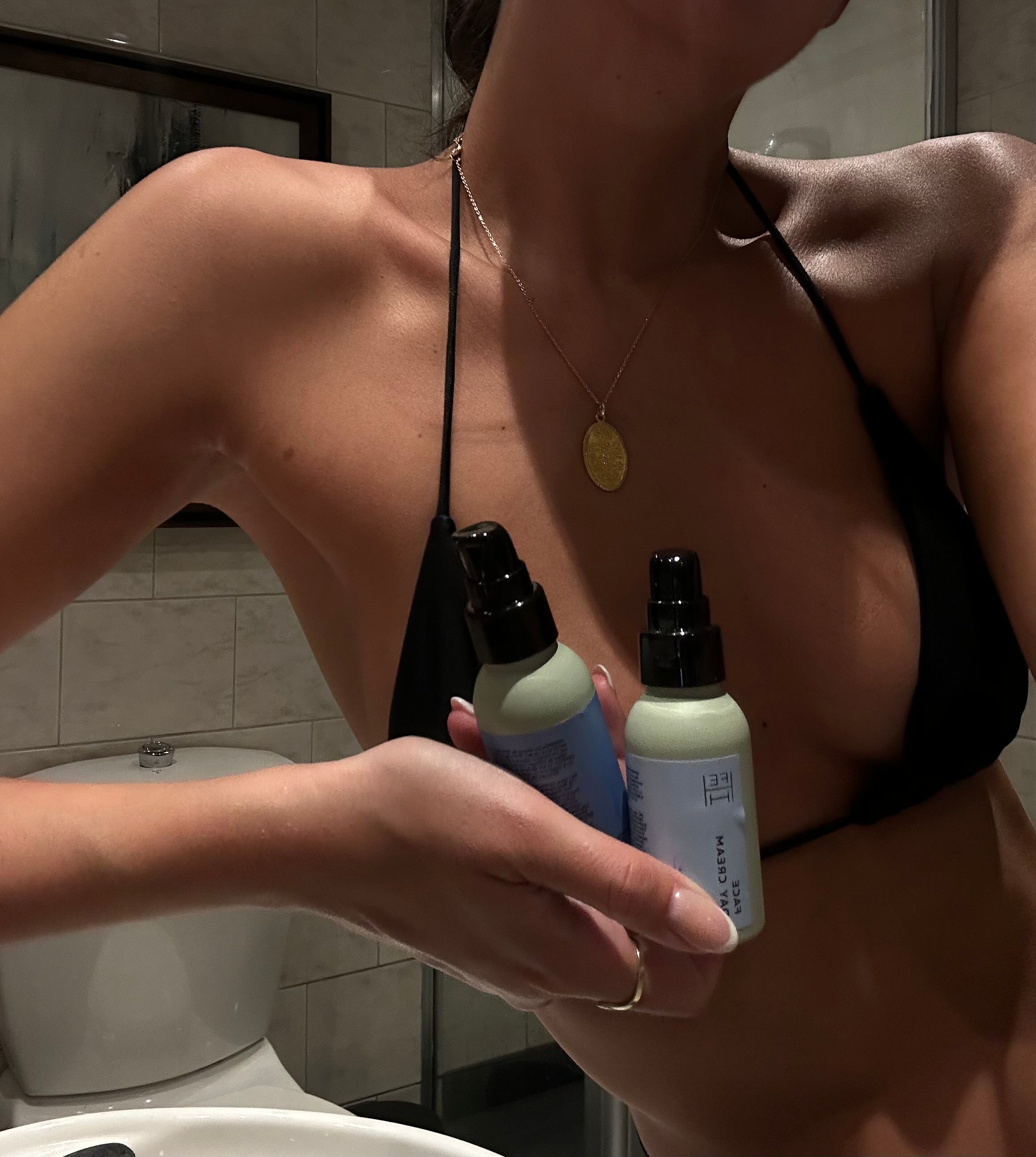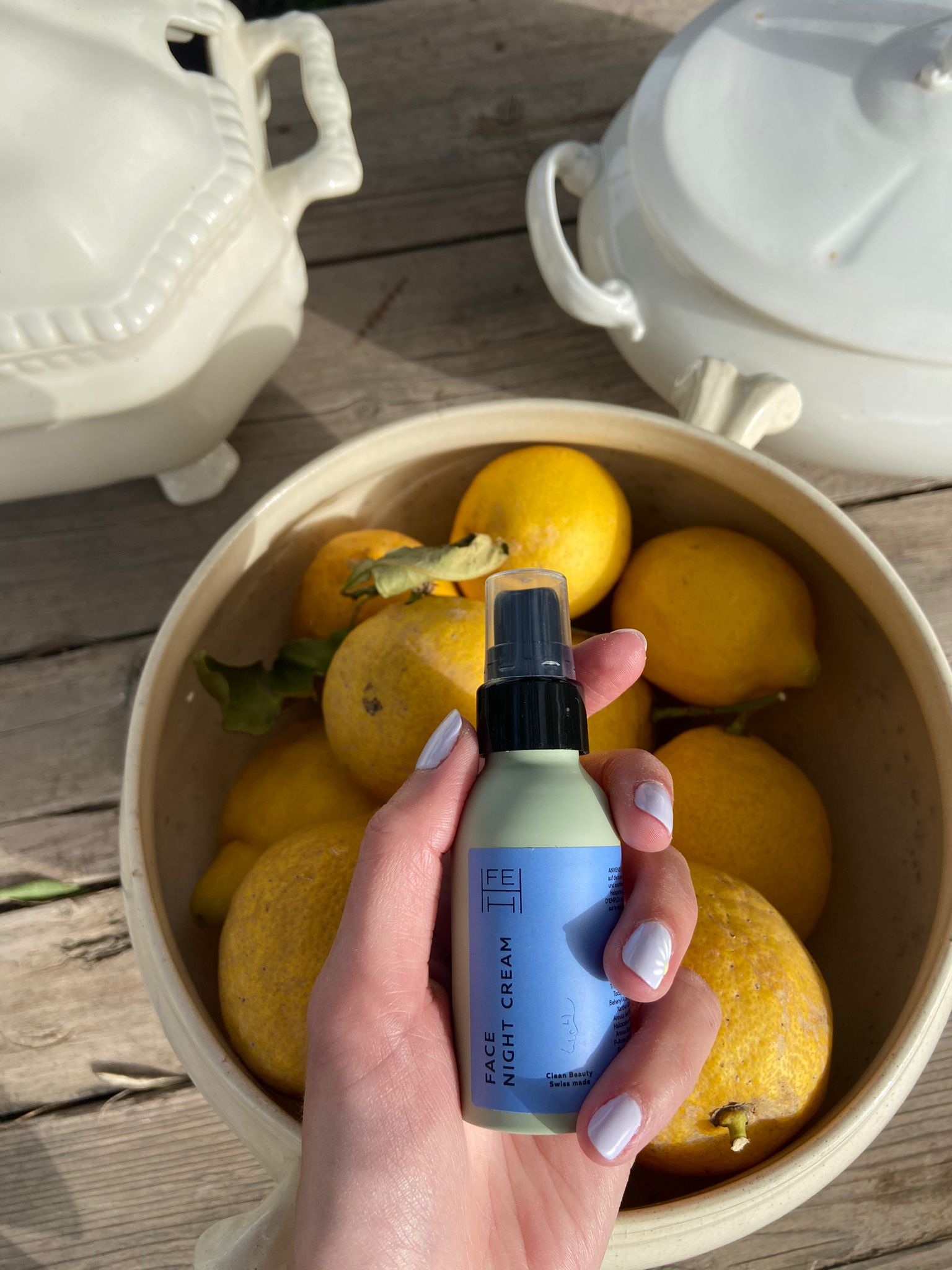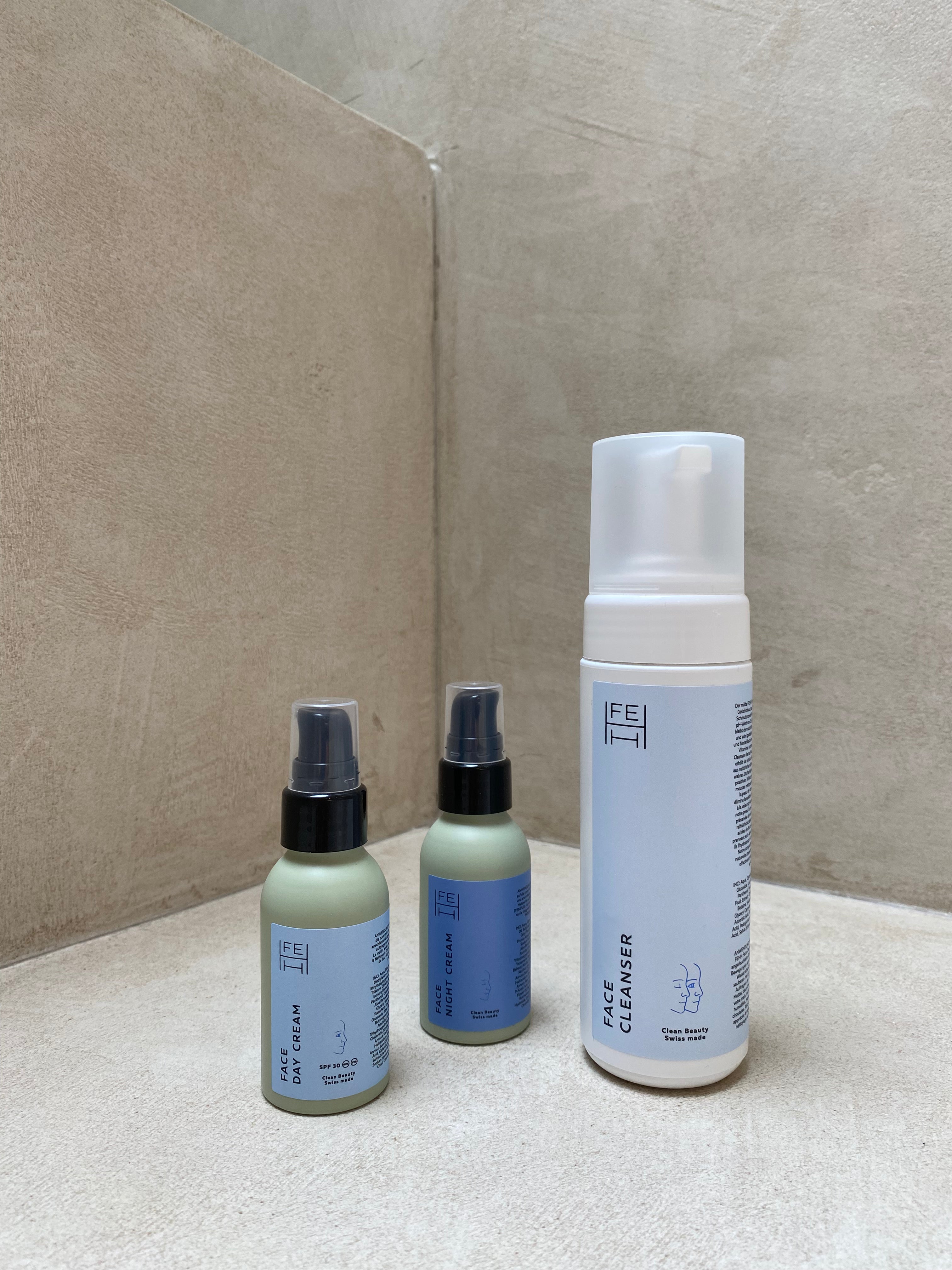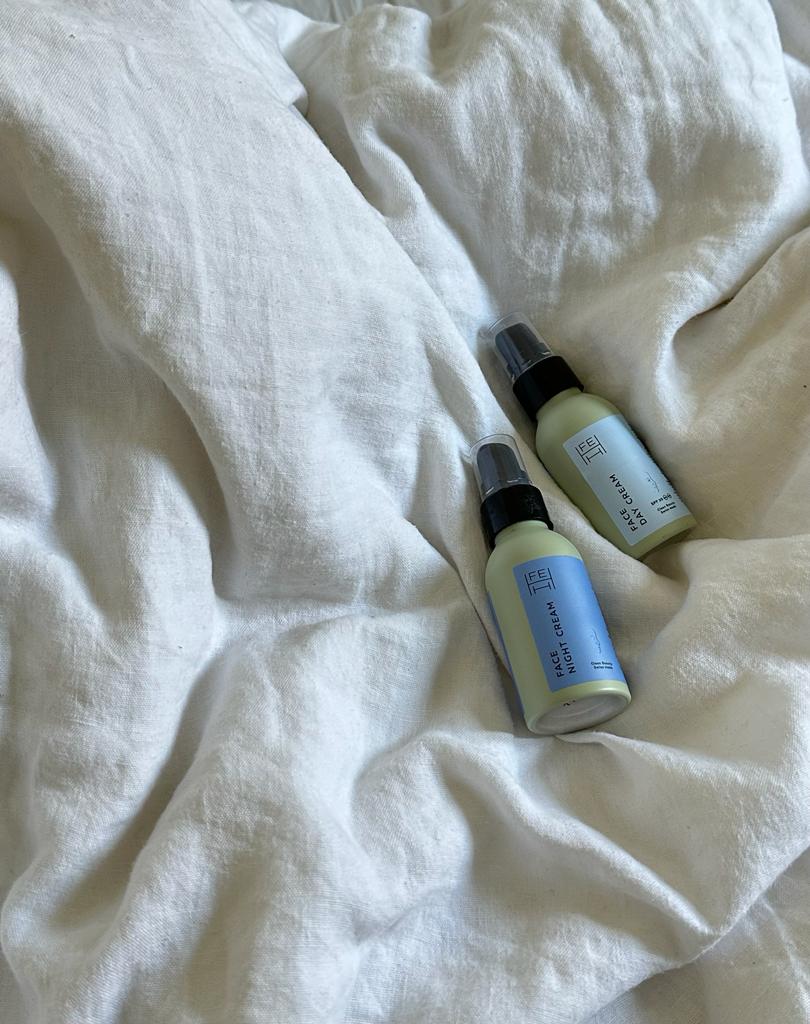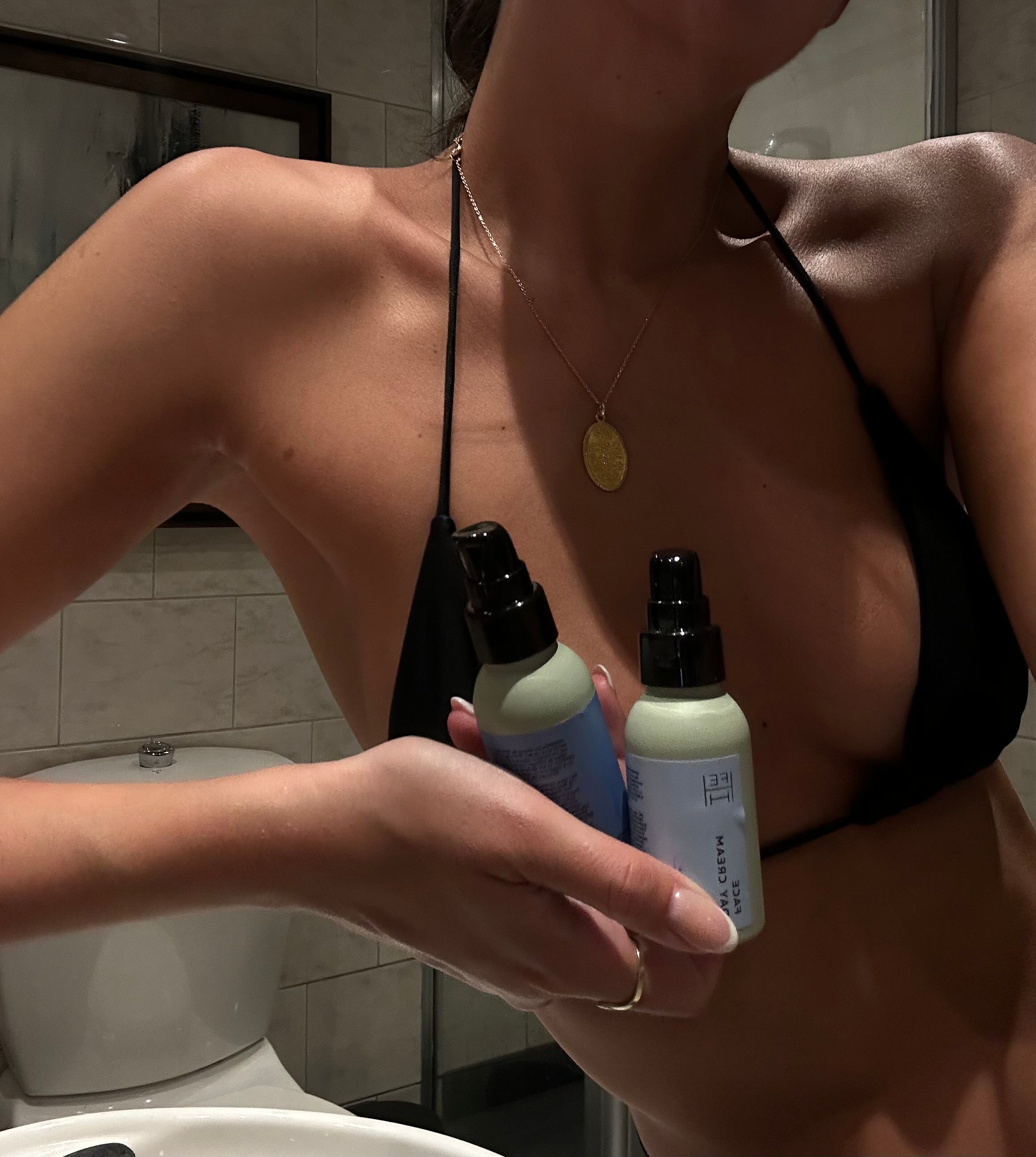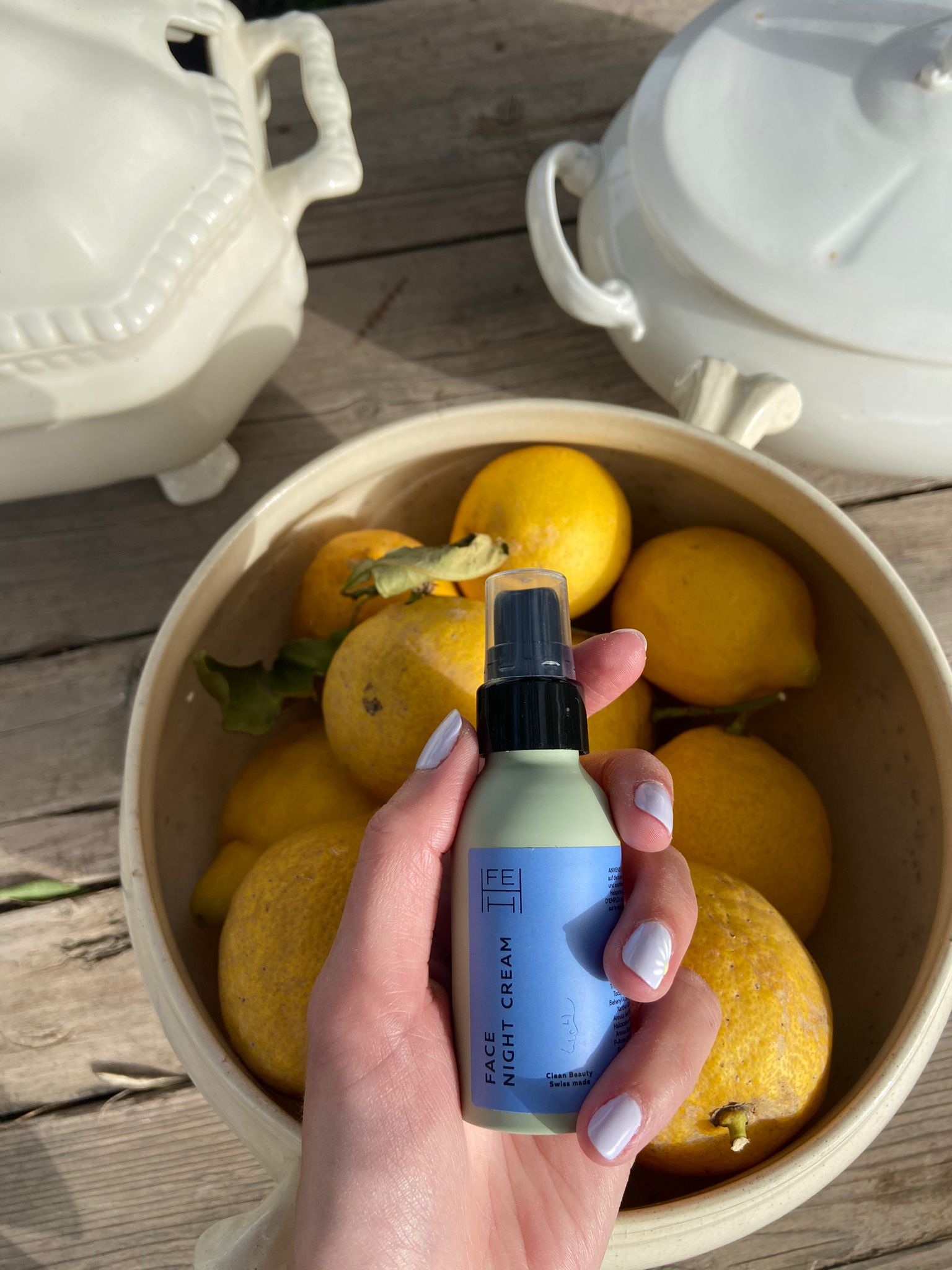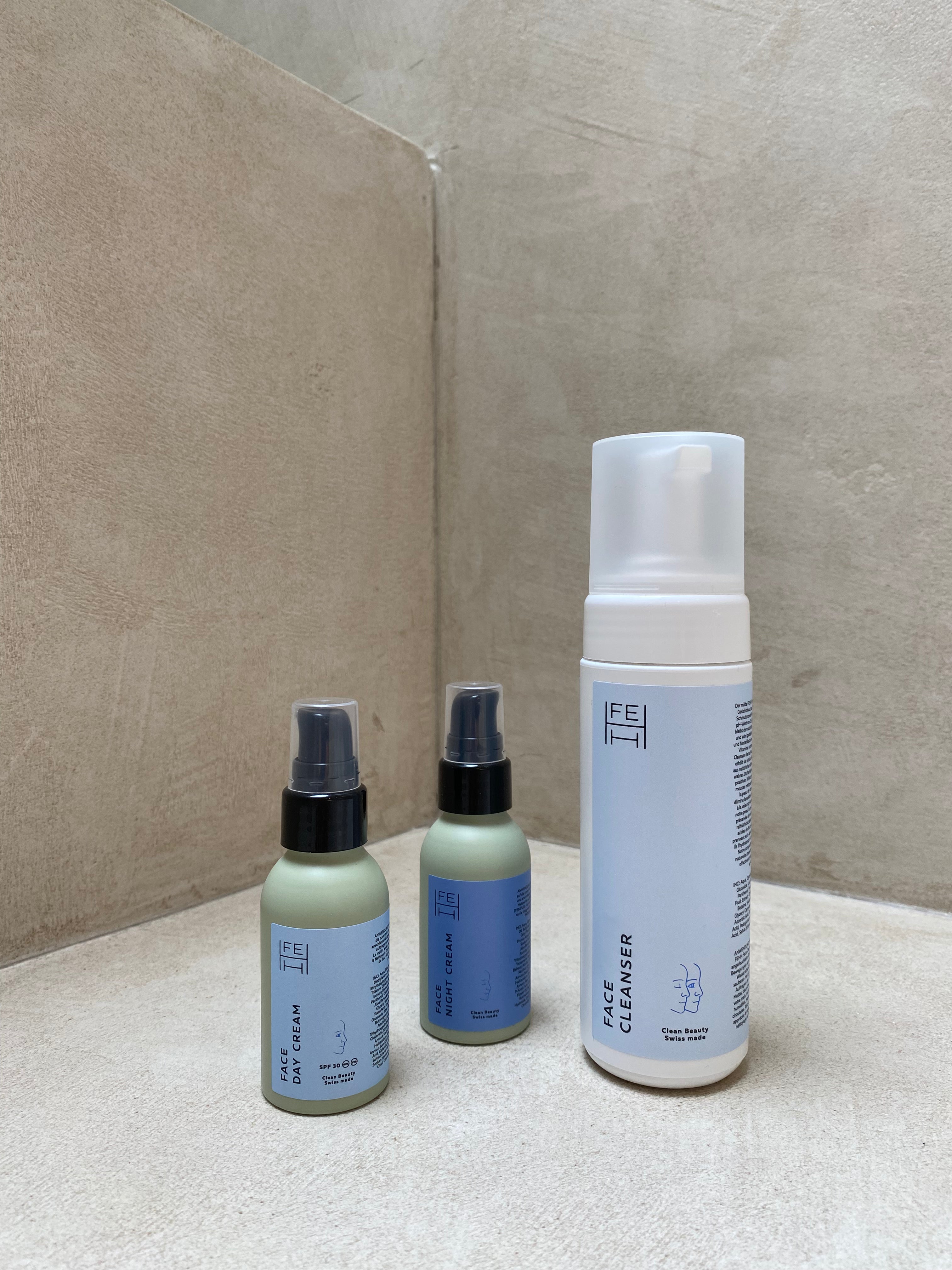 Face Night Cream
Tax included.
Ab einem Warenwert von 100 CHF ist die Lieferung kostenlos.
Our FEHH Face Night Cream is a regenerating "all in one" night cream.
It contains all significantly effective and well skin tolerated ingredients for a sustainable night care. These include vitamins, natural oils, hyaluronic acid and zinc. These ingredients ensure that your skin regenerates overnight, so you can start the day with a radiant skin that has gained elasticity.
In the evening, apply the FEHH Face Night Cream to the face and neck area, which has been previously cleansed with the FEHH Face Cleanser and then dried, and massage it into the skin.
FEHH products consist exclusively of highly effective, exceptionally skin and environmentally friendly ingredients. The products have been dermatologically tested offering results that you can really see and feel.
Aqua, Glycerin, Olea Europaea Fruit Oil, Olus Oil, Butyrospermum Parkii Butter, Potassium Cetyl Phosphate, Propylheptyl Caprylate, Prunus Amygdalus Dulcis Oil, Arachidyl Alcohol, Sodium Hyaluronate, Tocopheryl Acetate, Aloe Barbadensis Leaf Juice, Niacinamide, Ascorbyl Glucoside, Ribes Nigrum Seed Oil, Trihydroxypalmitamidohydroxypropyl Myristyl Ether, Tocopherol, Bisabolol, Zinc Gluconate, Panthenol, Behenyl Alcohol, Octyldodecanol, Arachidyl Glucoside, Xanthan Gum, Sodium Levulinate, Helianthus Annuus Seed Oil Unsaponifiables, Cardiospermum Halicacabum Flower/Leaf/Vine Extract, Helianthus Annuus Seed Oil, Citric Acid, Potassium Sorbate, P-Anisic Acid, Gellan Gum, Pelargonium Graveolens Flower Oil, Salvia Sclarea Oil, Ethylhexylglycerin, Rosmarinus Officinalis Leaf Extract, Sodium Hydroxide, Cinnamomum Camphora Leaf Oil, Citral, Citronellol, Linalool, Geraniol, Limonene
Key Ingredients
Aloe Vera and Panthenol
The ingredients Aloe Vera, Glycerin and Panthenol care for your skin and provide it with lasting moisture.
Hyaluronic acid
Hyaluronic Acid moisturizes your skin, boosting its appearance.
Shea butter, olive oil, sunflower oil and almond oil
These precious oils and our shea butter contain skin-related essential fatty acids. These bind moisture in the skin and form an effective protective layer on the skin surface.
Vitamin E
Vitamin E neutralizes free radicals as an antioxidant, strengthens the skin's resistance and protects it from premature aging.
Zinc and Niacinamide
FEHH Face Day Cream contains an efficient active ingredient combination of niacinamides and zinc gluconate, which stimulates the skin's collagen and ceramide production, refines large-pored skin, relieves blockages in the sebaceous glands and also has an anti-inflammatory and anti-itching effect.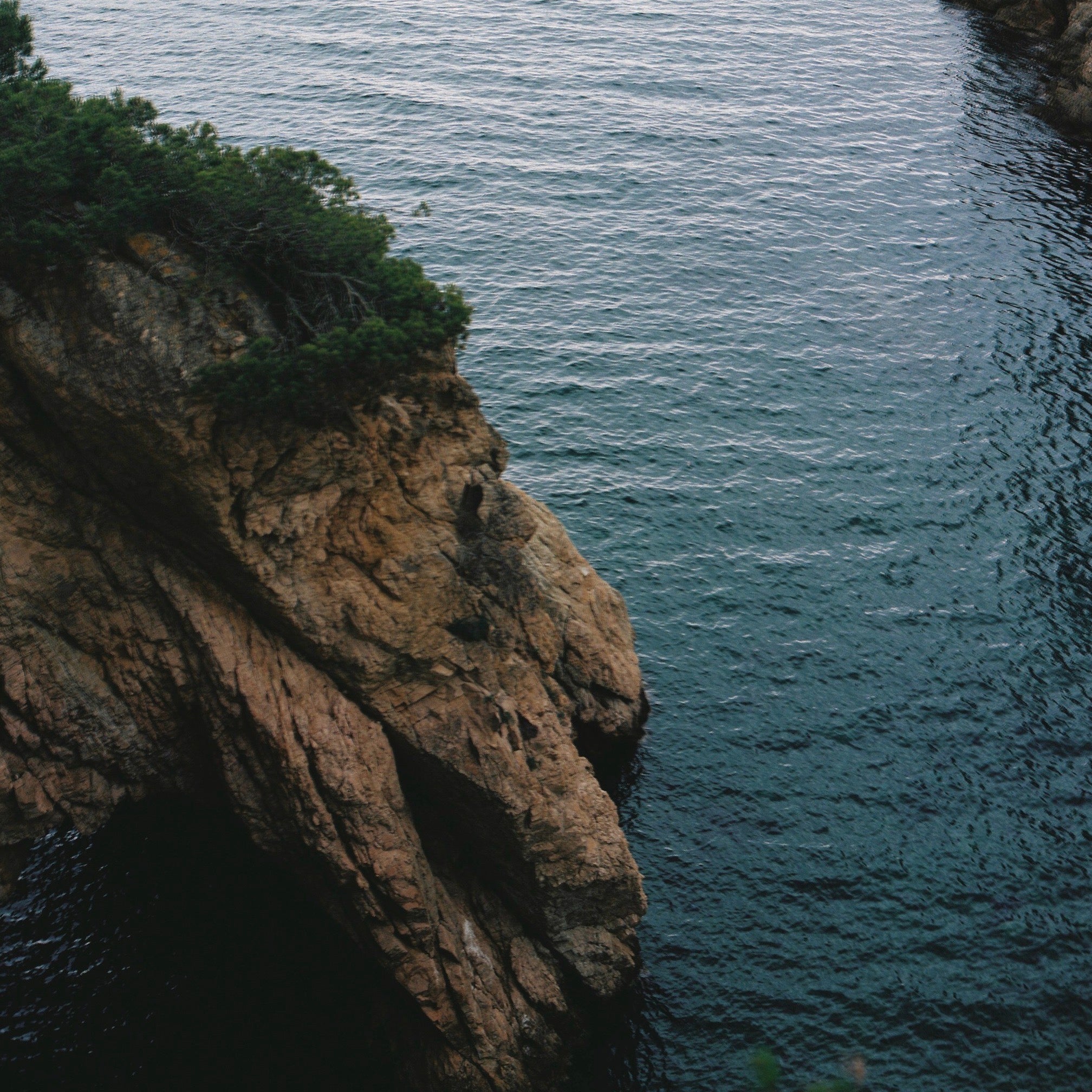 Schadstofffreie, umweltfreundliche und saubere Inhaltsstoffe.
Keine Parabene,
Keine Silikone,
Keine PEG-Inhaltsstoffe,
Kein SLS/SLES,
Keine Paraffine (Mineralöle),
Keine Phthalate,
Keine künstlichen Farbstoffe,
Keine tierischen Inhaltsstoffe,
Kein Mikroplastik.
The essential oils in our fragrance compositions do not exceed the concentrations permitted in baby products meaning we maximally increase and ensure the compatibility of the fragrance.
Our essential oils have a positive fragrance effect on our skin and mind. This creates an intense olfactory and care experience at the same time during your facial care.
Clary Sage (Salvia Sclarea)
The tart, spicy warm scent of clary sage oil has a vitalizing, relaxing and psychologically uplifting effect.
Geranium (Pelargonium Graveolens)
The fresh floral scent of geranium oil is known for its mood balancing effects. The oil soothes when stressed and stimulates when depressed. In addition, geranium oil is very skin-friendly and has a desirable circulation-enhancing effect, so that the skin that comes into contact with it is provided with more nutrients.
Our FEHH bottles are made from 100% recycled aluminium and can be recycled ad infinitum without compromising quality.